Urban Management for Sustainable Urban Development (A)
new!

Thanks speech at closing ceremony
2022.11.28 Closing Ceremony
Participant:Mr. ABIGABA Arthur (from Uganda)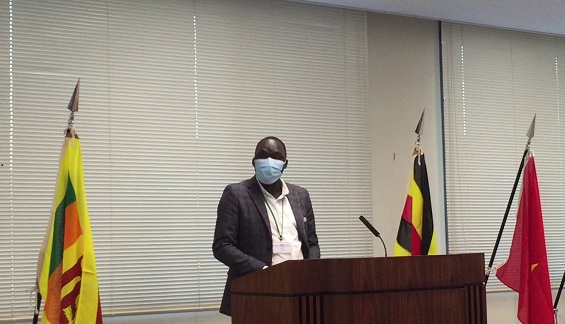 Thanks speech by Arthur-san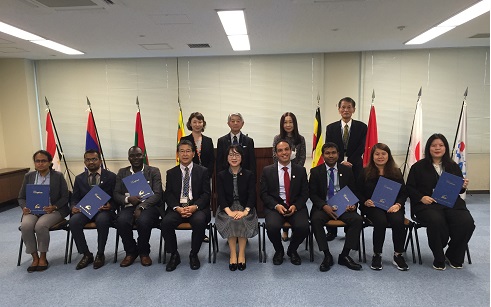 Ladies and Gentlemen
On behalf of the myself and my fellow participants of the Urban Management for Sustainable Development class (FY 2022); Uganda' Egypt' Vietnam' Sri Lanka' Laos and Maldives' I wish to welcome you to this closing ceremony as we mark the end of our 3 weeks intense' insightful; highly educative and productive training here at JICA.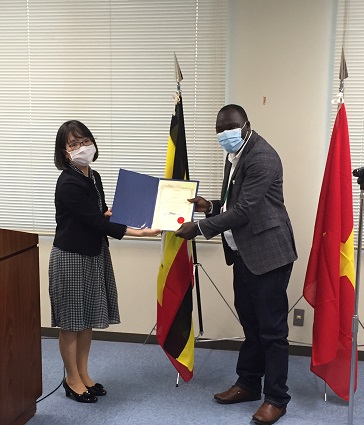 We also extend our heartfelt appreciation to the entire team on the warm reception we were accorded right from the day we came here to-date; right from our trainers' the front desk staff' the cafeteria staff and generally the entire community of Kitakyushu. You made our stay and learning environment quite conducive and memorable and we shall always consider Kitakyushu City and JICA as our second home away from Home.
Coming from different places all over the World' some of us had a lot of apprehensions on how we shall be received given our particular backgrounds but the treatment we received made us feel part of the bigger family of the Kitakyushu community.
We cannot say that all was 100 % well as during our interactions during our stay' we could have not performed up to your expectations but we pray that you forgive our failings as we possibly were trying to adjust from our own settings and fit in in what to some of us was totally new environment and cultural setting.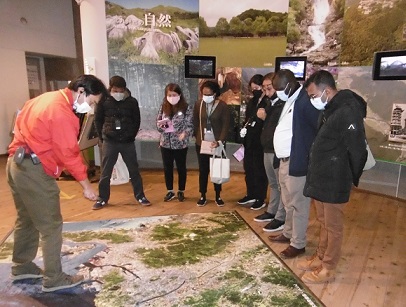 Regarding the training' we can say we have learnt a lot as well as unlearning many things. Before we came here' we were required to fill in our Job Reports and IAS which brought particular issues faced within our countries. This we did and the issues were quite diverse' ambiguous in some instances as we were told at some point' but still you managed to come up with a well tailored and comprehensive course content covering all the issues identified by all participants.
We believe we have learnt a lot but not all since learning doesn't end and as you will see' we have prepared individual Action Plans based on our earlier IAS indication how we intend to apply and use the knowledge that has been imparted on us. We believe that your doors will remain open to us and that whenever we come calling for technical advice or any support on how to implement some of the commitments we are going to making here' that you will always be there for us.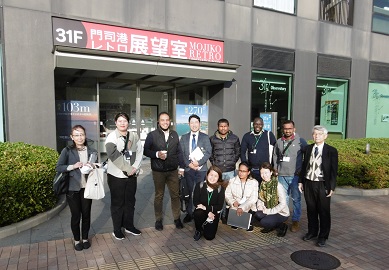 As I conclude' we take this opportunity to extend our sincere gratitude to JICA family and the People of Japan for the continued support for they have provided to our Governments/ Countries over the years and more especially in ensuring Sustainable development of Urban sector. We hope that this support and cooperation will be enhanced and strengthened further to ensure that we achieve inclusive and sustainable development of our urban areas.
Special thanks go to Our Course Leader; Yamane San and our Course Coordinator who also doubled as our translator and our program Officer; Nozomi San' we cannot thank you enough for you have walked with us this journey from day One. We also wish to appreciate the support and cooperation of Mojiko Retro District Promotion staff' Management of Kitakyushu Eco Town Centre' My Town and My River Development Project' Kitakyushu City Council' Nishi- Nippon Railroad Co. Ltd and many others who gave us practical insights on how Kitakyushu is positioning an Environmentally friendly City.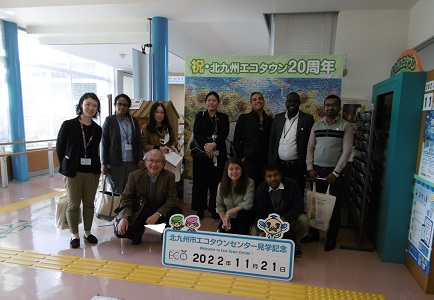 Finally' we would wish to applaud the leadership of JICA Kitakyushu for taking lead in the coordination of this training Program in collaboration as well as our JICA Country offices for all the support and efforts to ensure that this training happened.
We Thank You.
We wish you good health!
Sayonara