Strengthening Solid Waste Management of Davao City in the Republic of the Philippines
new!

Technical Cooperation Project at the Grass-roots Level
October 2020
Yasumitsu KONDO' Executive Technical Advisor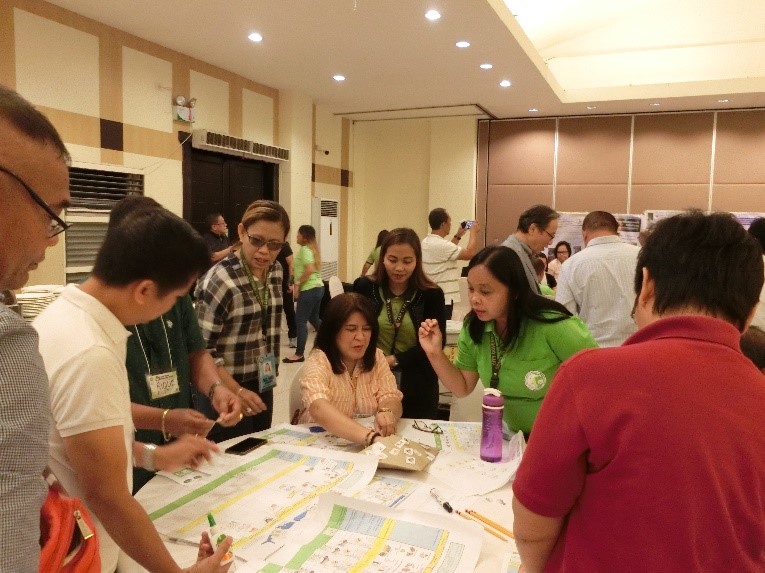 Panel discussion about waste reduction
This JICA Technical Cooperation Project at the Grass-roots Level began in 2017 and ended this March.
The goal of the project was to reduce waste in Davao City' Philippines.
It was planned in accordance with the project to build Waste to Energy facilities.
The theme of the project was to reinforce and support the waste management system' reduce waste' promote the sorting of waste' and transfer waste analysis technology.
The City Environment and Natural Resources Office was chosen as a counterpart in the provision of waste management guidance.
Model businesses and model barangays (the smallest unit of local government) were selected.
We summarized good examples' necessary actions' and improvements while placing importance on ways in which best practices could penetrate in the districts where waste was poorly managed.

We prepared a waste sorting sheet and a brochure to raising awareness among business operators and held a workshop to enable each barangay to act independently.

Additionally' we support the improvement of waste management capabilities by explaining the cooperation of the citizens of Kitakyushu.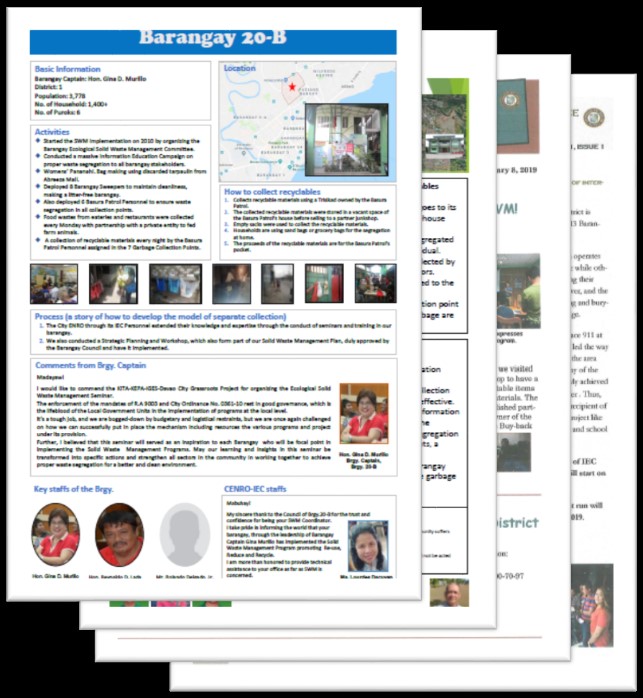 To show the outcomes the activities could achieve' we submitted a recommendation to the City of Davao that explained the necessity of strengthening organizations and executive ability by establishing a planning section.
We also prepared a waste analysis manual' to which the central government referred. We will begin a JICA project in this fall to improve the waste collection/transportation system' which is another issue.