Progress in the JICA Grassroots Project gImprovement of Solid Waste Management in Phnom Penh Capital' Cambodiah (Part 2)
new!
January 2022
Koji TAKAKURA' Ken SAWADA' Senior Technical Expert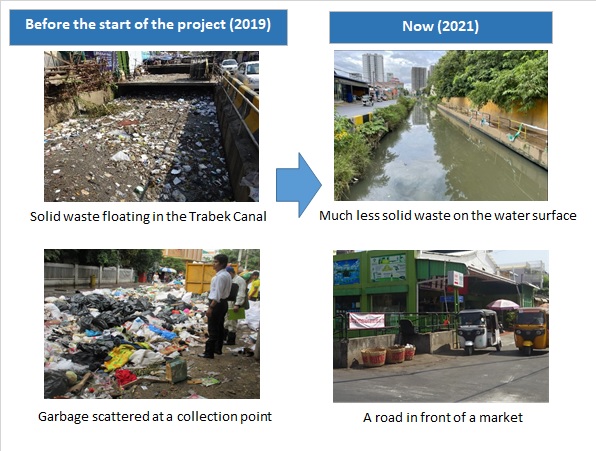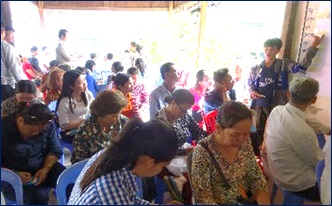 Although the COVID-19 pandemic has prevented us from traveling overseas since the spring of 2020 and we have been unable to be active on-site in Phnom Penh' results are being seen thanks to the efforts of not only the local authorities but also the residents of districts near the Trabek Canal' the waterway being targeted by this project.
Since January 2019' when action began:
(1) First of all' we held an on-site inspection and listened to opinions. We also took steps such as holding a series of town meetings so that residents could enumerate problems and solutions regarding solid waste management at that time' and we created the basis for an action plan. (Photo.1)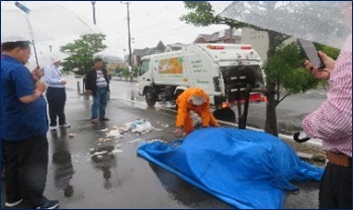 (2) The deputy governor' key officials from administrative divisions and the leaders of the districts concerned then visited Kitakyushu city to learn about the entire solid waste disposal process. They were very impressed by our excellent solid waste management system and know-how' and when they saw waste being loaded into the truck in the rain' and the cleaning up of any trash scattered by crows or other reasons so that even the back alleys of Kitakyushu city are free from garbage. What they learned during their visit to Japan led to the creation of an action plan deployed as administrative policy. (Photo.2)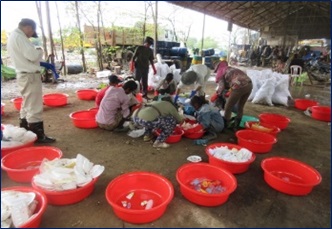 (3) Activities began locally after that' based on the action plan. Local residents felt very strongly about cleaning up their town' and apparently improvements were swiftly seen' such as local people obeying solid waste disposal rules' the dismantling of collection points' and people cautioning one another to prevent illegal dumping.
(4) In order to survey the actual composition of Phnom Penh solid waste' garbage was retrieved from collection points and sorted at the final disposal site. A high ratio of food and plastic waste was found' and this fact was reported to the local residents. (Photo.3)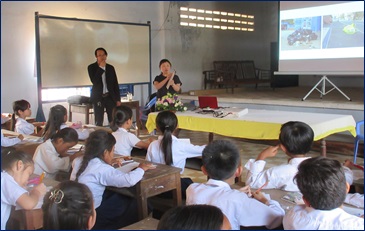 (5) A teacher from the Kitakyushu Municipal Board of Education gave a model lesson to fifth-grade students at two elementary schools in the target area. The students were asked to discuss familiar solid waste management issues and make a declaration of their own commitment. (Photo.4)
(6) At the same time' solid waste collection and transportation services in Phnom Penh are improving. Previously a single company had collected and transported Phnom Penhfs waste' but the city has now been divided into three areas and the system changed so that separate companies bid to take responsibility for solid waste collection and transportation in each of those areas.

Once the COVID-19 situation has settled down and international travel resumes' we intend to go on site and take further action with local residents to resolve issues and pool our wisdom as we work together to create a gclean Phnom Penhh.