A Message from the President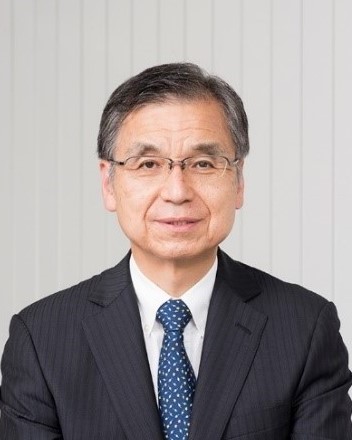 Ikuya YAMAMOTO
The President of KITA
COVID-19 first struck the year before last, and it continued to sweep across the world last year with no sign of weakening. It had a huge impact on various aspects of life here in Japan, such as forcing the Olympics to be held with no spectators, and it caused a great deal of damage. Since early autumn, however, there have been signs that the pandemic may be coming to an end thanks to the vaccine rollout, the hard work of medical staff, and the preventive measures taken by the general population, although we must still remain on the alert.
@Last year, as in the previous year, KITA was in the difficult situation of having to halt all physical interaction with overseas. Accordingly, we have implemented JICA training courses online that combine on-demand classes and live classes. Our technical cooperation business was at least able to move projects forward however slightly by coordinating with local people involved and checking how things were progressing via Web meetings. The Kitakyushu Maintenance Engineering Society is establishing a new business style of holding remote seminars on Zoom.
@Aptly enough, this yearfs Chinese zodiac animal is the Water Tiger, which apparently signifies a year of tremendous productivity where the harsher the winter, the greater vitality of the buds of spring. We have indeed weathered the COVID-19 tempest for two years, and I hope you will all join me in praying that this will be a year when buds unfold and wonderful new things come into being.
@I would now like to give a brief explanation of how our business plan for this fiscal year is progressing.

1. Enhance and improve project capabilities with the aim of establishing the @KITA brand 1) Training brand:@Plan and implement sustainable training business while @ coexisting with COVID-19 (1) Further enrich the content of our training courses (2) Implement optimal training [Progress] @@We are continuing to hold remote training courses online in FY2021 due to the impact of COVID-19. We had originally scheduled a combination of remote learning and a training course in Japan but have switched to a policy of all training being completed remotely, and are moving forward with the streaming of videoed visits to companies. 2) Technical assistance brand:@While coexisting with COVID-19, offer overseas @ technical assistance leveraging the technologies and know-how that have @ been accumulated in Kitakyushu, and support Kitakyushu companies in their @ expansion overseas (1) Promote international cooperation and technical cooperation (2) Provide active support for Kitakyushu companies with regard to overseas @@business expansion (3) Revitalize and expand the activities of the Kitakyushu Maintenance @@Engineering Society [Progress] @@Project activities have been completely suspended as a result of restrictions on international travel due to COVID-19. We are preparing to recommence projects by using video conferencing to contact overseas sites, check on the state of affairs there, and manage operations. Meanwhile, we are gradually switching the Kitakyushu Maintenance Engineering Society seminar format to remote seminars via Zoom. The advantages of this are becoming apparent as we are not limited by the amount of time required to travel, and it is now possible for people in distant locations to participate in the seminars
2. Further promote the streamlining of project management 1) Discuss sustainable project operation that takes into account changes in the @ project environment 2) Make project operation risks visible and implement countermeasures [Progress] @@We have launched discussions on topics such as challenges in sustainable project operation given that we need to coexist with COVID-19. After moving our email and Web system onto the cloud, we have moved our main server onto the cloud to boost security.
3. Establish ourselves as a public interest incorporated foundation, and @ensure transparency, fairness and disclosure 1) Scrupulously protecting information and providing full disclosure 2) Make appropriate reforms and responses that match contemporary demands 3) As a public interest incorporated foundation, comply with laws and @ ordinances and establish a general etiquette in our daily work 4) Create a culture of openness [Progress] @@As an organization affiliated with the city of Kitakyushu and a public interest incorporated foundation, we are working diligently towards even greater transparency and fairness in our organizational management based on compliance with laws and ordinances. We are also coordinating with the relevant departments on the response required to work-style reform.
2021 was another difficult year with projects at a standstill for a second year running due to COVID-19. However, I want us to leverage our experiences during the pandemic and aim for resilient organizational management with the flexibility to handle changes in the project environment, and I request your cooperation and understanding in this.